In this tutorial we will see Making Free Medium Blog,
First visit medium.com,
& if you don't have a medium account, Create an account, Once the account is created login into your account, Once you are logged in to your medium account click on the profile picture in the top right and select the Write Story option.

Once you click on write story you will see option to write post, In Story title add title for your blog post & below write content you can also import images, videos etc easily.
See Screenshot below

After writing story click on Publish button in top right corner, Medium will ask for more post details, Let's see
Story Preview : In story preview you have to put featured image for your story, it will be shown in top of your post and also show as thumbnail when you share post on social media paltforms.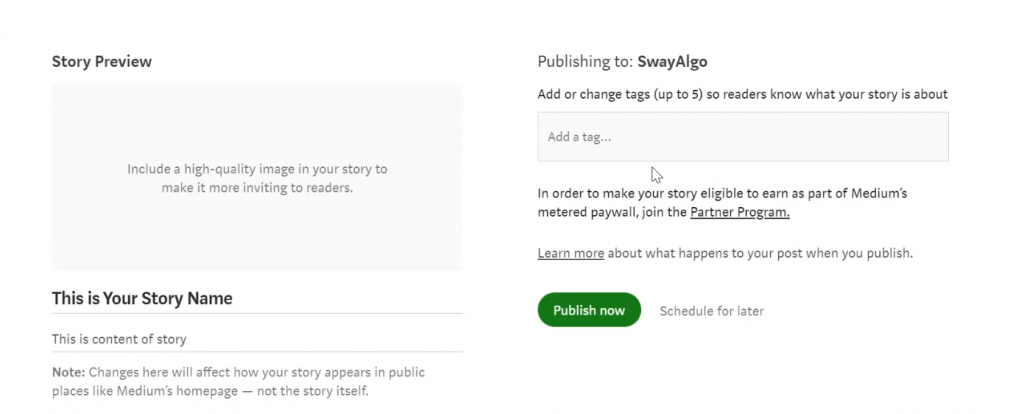 Once your story is published you will get a confirmation dialog box about that your story is published,
If this was your first post medium will ask you to complete your profile,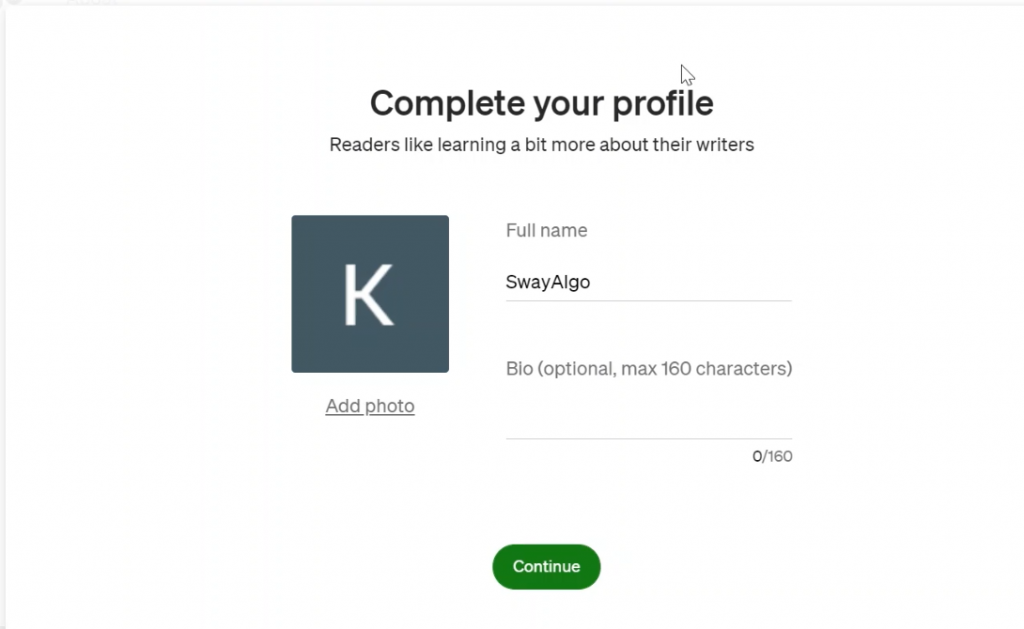 You will be asked to provide full name, your bio and profile photo, add those details, if don't want to add now just click on continue. ( you can always change these setting later)
Now in next step we can claim url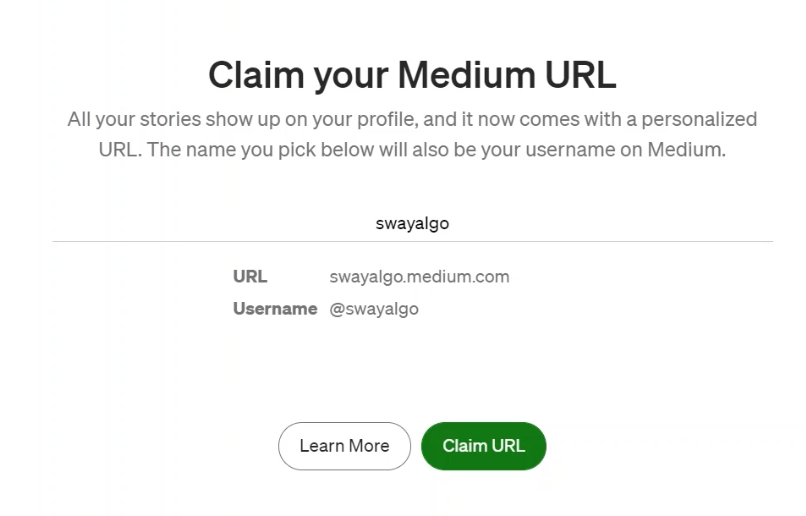 You can claim as you want, after that click on claim URL, Make sure that once you claim URL, do not change URL, that will affect your site ranking
That's it , done, Keep in mind You can not run ads here, they have there own partner program please read about it in profile section.
If you want to read more about Advantages and disadvantages of medium you can read here