This tutorial is about Complete Guide To Free Blogger Blog, Now Let's see How to Create Blog Step by Step
Creating Blog​
First Open https://blogger.com, Now You will see the option to Create New Blog, Click On New Blog Option, Now it will ask you for Blog Name, the Blog name is the name which will be shown in Your Tab, Now Next It will ask for Blog URL add any URL related to your blog name if it is available Google will show available in Green there, Click on save and Done.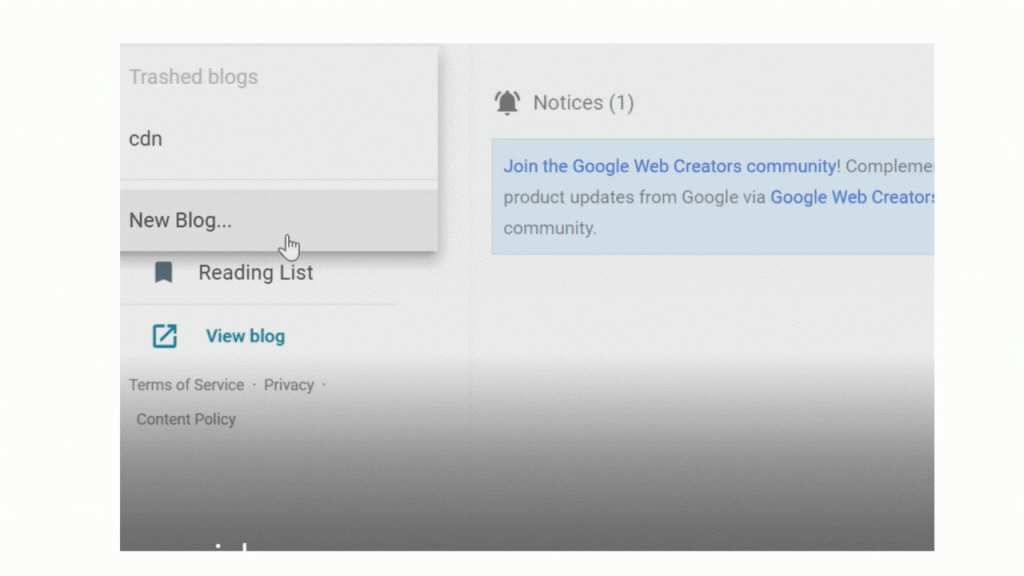 Congratulations! You made it, Your first blog is ready! Now Let's see how to publish a post on your blogger blog.
Publish Your First Blog Post​

To Publish your first post click on New Post Button and You can see the above interface, Add Your post name and description at their place, Now Click on Publish, it will ask you for confirmation, Click on confirm & You just created the first post on Blogger.com, You are doing good so far, Now Let's Change our blogger blog theme.
Change Blogger Theme​
To change theme Click on Theme Option on left side bar, select the theme looks good to you & Click on Apply. Once you click apply you can open your blog and see blog has updated interface now.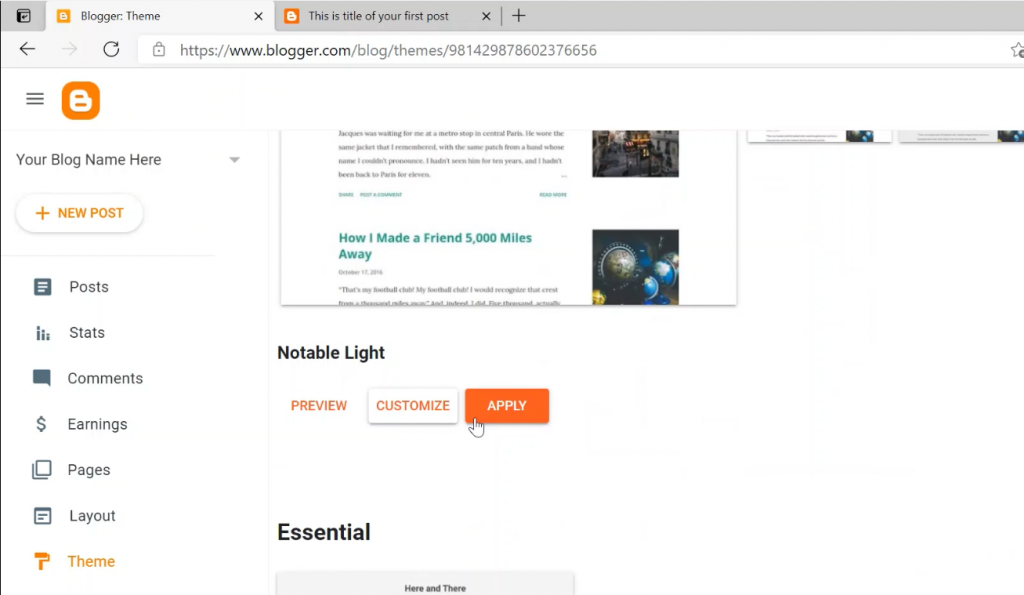 Connect Custom Domain​
Connecting Domain to Your Blogger blog is very easy Just Open Settings option from Left side menu, Now search for Custom Domain option & click on Add Custom Domain, after clicking save it will show you an error, Don't worry about the reason behind the error is we need to add the given records in our DNS Records, and then You can connect your domain. DNS Propagation takes around 48 hours of time, Please wait until DNS propagates, Don't get panic.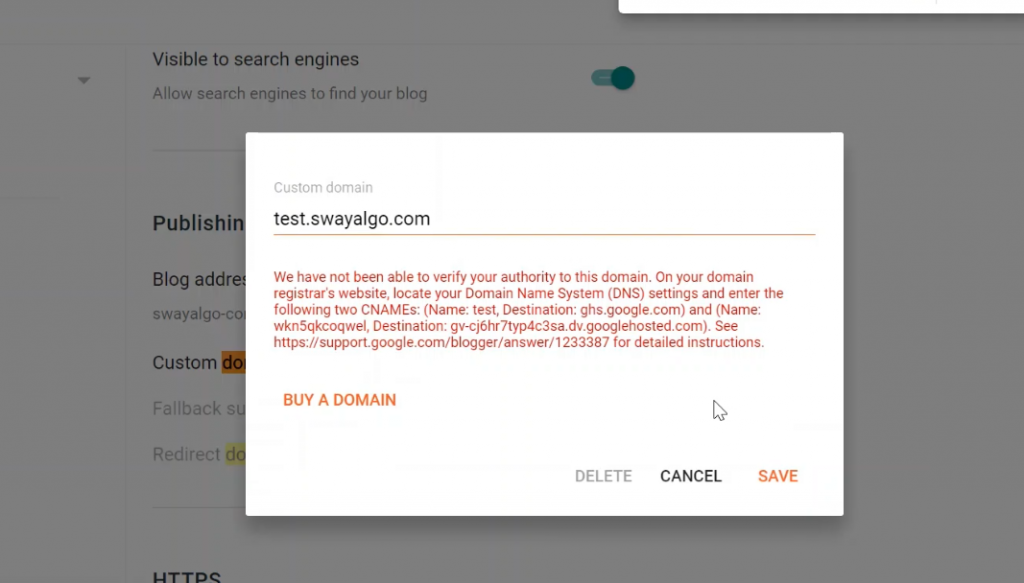 Once your DNS propogates, You can see site on your own domain.
Want read more about Blogger? Read here about blogger & it's Advantages & disadvantages.